rehaas
2021-11-01T11:04:21-05:00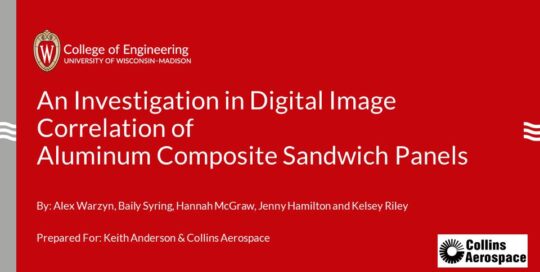 Project Overview:  Collins is an aerospace company that designs, builds, and manufactures the interiors of aircraft for different airlines.  Most of these interiors are designed in light metal or composite materials due to their high […]
rehaas
2021-11-01T11:01:53-05:00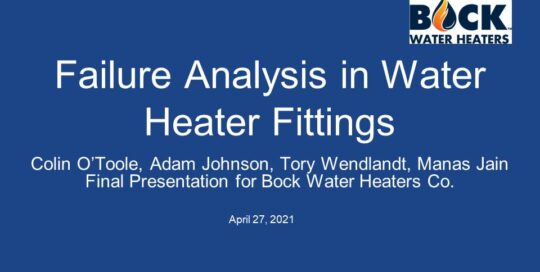 Project Overview:  Commercial hot water heaters are required to function according to industry standards (consistent, efficient, and leak-free) in order to provide a building with the hot water supply it needs.  Bock Water Heaters (BWH) […]
Frequently Asked Questions
Contact Info
Russ Haas
MSE Capstone Projects
Capstone  projects are the culminating academic and intellectual experience for our students in their final year of undergraduate study. They require students to integrate the knowledge and skills they have gained throughout the curriculum to solve problems creatively. The projects are also a sustained, year-long exercise in true engineering practice, from project planning through execution to delivery of results.
MSE students work on a projects in materials design, selection, and application. The two capstone project courses (MSE 470 and 471)  develop skills problem identification, experimental design, data acquisition and analysis, and presentation of results, with an emphasis on creativity and application of fundamental engineering principles.
Clients play a key role in defining, supporting, and guiding capstone projects.
Students work in teams to apply their knowledge to solve a directed, client-based materials science and engineering design project. They will work closely together with their client in development and execution a statement of work, use of research laboratory facilities, and conducting design of experiments culminating with a project report and presentation of research results to the client.
We tailor the capstone project teams to the engineering needs of our clients, including creating interdisciplinary engineering teams involving MSE students and students from other departments across the College of Engineering to meet client needs.
MSE 470 Course Catalog Description